Love is a Vibrational State, Not an Emotion
Love is thought of an emotion, but Dr David Hawking in his book Power vs Force identified love a vibrational state that calibrates as 500 on a scale of 1000.
The emotion of love can rise and fall in the moment, and can feel like a roller coaster ride of passion, conflict, peace, connection, anger, etc.
The vibrational frequency of love is a steady interior frequency that allows you to fully embrace all the emotions and flavors and experiences that life has to offer without getting caught up in them, being unmoored by them or identifying with them as you. You can maintain the steady vibrational frequency of love while still experiencing the ups and downs of life.   
This core vibration supports you from far beneath the surface drama and emotional poignancy of life. With this core vibration, it becomes easier to feel fear and choose courage, to feel anger and choose integrity, to feel joy and choose mischievousness—to enjoy the experience of life rather than resisting it.
Cultivating the vibration and orientation of love deeply centers you in your body's intelligence and your spiritual nature so that you can play full out in this fantasy game we call life.
One way to cultivate it is to close your eyes, get quiet, feel your feet on the ground, drop your awareness into your heart and simply take long, slow deep breaths. Each time your mind tries to capture your attention (and it will—that's what brains do) just recenter in the heart and feel your feet on the floor and experience what you experience with acceptance, allowing and compassion.
It's the combination of acceptance, allowing and compassion that cultivate an enduring vibrational resonance of love.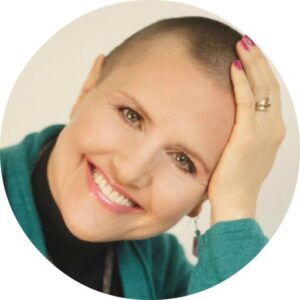 About Kristine
Pushing the edges of my consciousness has been my passion for as long as I can remember. This has flowed me into writing, podcasting, and becoming a hypnotherapist to help others push past limiting perceptions and expand their awareness and possibilities. Welcome to my world. Thanks for visiting!