We are not human beings having a spiritual experience. We are spiritual beings having a human experience.
Pierre Teilhard de Chardin, Philosopher, 1881-1955
"It's just business" is a line that I've heard even spiritually-minded people use as they disconnect from their hearts—and their own ethical code—to default on payments, cheat a vendor or fire an employee.
Have you ever used it or something like it? If so, the temptation here is probably to click off to something more feel-good, but the truth is that if you cut yourself off from your heart, Soul or Source to choose a lesser path in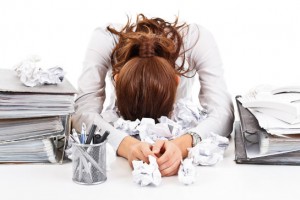 your business, then you are doing that in other parts of your life as well—parts that you may not even be aware of.
Denial and going "unconscious" are two ways people defend against feeling the pain of acting against their inner wisdom. Those defense mechanisms, and the lack of awareness you choose when you employ them, stay in place until you intentionally choose awareness and sitting in the discomfort of challenging situations as you resolve them. That path of awareness is part of an intentional spiritual journey.
Choosing Your Business Journey
How you do anything is how you do everything.
It's a sad fact that we all need to do things in business that are personally distasteful, but there is a difference between cutting yourself off from your own wisdom to avoid pain and opening deeper into your own fear, pain and vulnerability in order to mindfully fire an employee or talk to a vendor that you can't pay on time. Those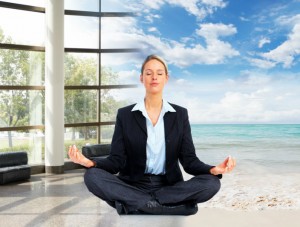 two choices make the difference between your business as a path to becoming more spiritual, more connected to your wisdom and more compassionate with yourself and others–and choosing against your true self in order to follow what seems like an easier path (although you and I both know it's the harder road in the end—the road of resistance, dissatisfaction, and emptiness.)
For spiritual entrepreneurs and coaches, how you do business is core to your spiritual journey. Some tools on that journey are the same as they are in the more "spiritual" part of your life: mindfulness, equanimity, self-knowledge, and exploring and acting from your inner wisdom rather than cutting yourself off from it.
In the training call below, Conscious Business Coach Ken DeLaRoute and I explore how to use entrepreneurship as an intentional spiritual journey, how to use tools like mindfulness and equanimity on that journey, and the "trial by fire" that you face in business and in life that propels you deep into your wisdom (or total stress) and can exponentially expand you on your spiritual (and business) journey if you allow it!
Call Links:
Get Ken's 7 Conscious Business Principles here